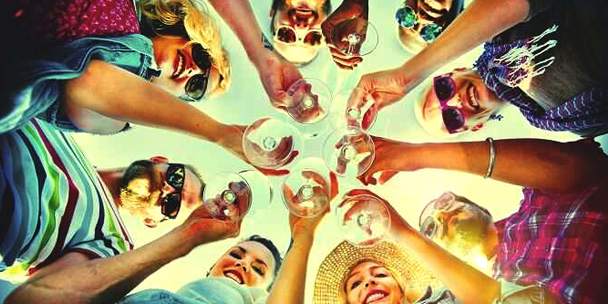 Long Island offers a variety of activities that are ideal for a bachelor party. The most well-liked tourist destinations include wineries, beaches, and nightlife.
On Long Island, there are several options for where to have your bachelor party year-round. Beaches in the summer, vineyards in the fall, and nightlife in the winter are some of the best spots to visit.
There are several reasons to have your bachelor party on Long Island. There is a lot to do, excellent weather all year round, and New York is nearby.
However, traveling on Long Island can be difficult, particularly if you're trying to do it on your own. Our transportation for Long Island bachelor parties is useful in this situation.
Long Island's top transportation company is Long Island Limo. We provide a wide selection of transportation services, such as limo, bus, and tour options.
On Long Island, we take great pride in offering the best transportation services. Our local and knowledgeable drivers use comfortable, well-kept automobiles.
We all live here, so we are familiar with all the best spots to party on Long Island. We can propose some wonderful spots to hang out and have fun if you're simply coming for the evening. For you to enjoy your party without having to worry about getting lost or driving after raising a glass to the newlyweds, we can also transport you by automobile.
SELECT FOR LONG ISLAND TRANSPORT
On Long Island, the Long Island Limo has long provided transportation services.
Our vehicles are always spotless, and our drivers are always on time. We recognize the value of discretion and will make every effort to ensure that your bachelor party is a success. You can rely on us to offer you the greatest transportation options on Long Island.
You can bring your entire group of closest friends along because we offer spacious SUVs that can fit a larger party without difficulty. If you are organizing a limited event, we also have smaller automobiles that can fit fewer parties. Our drivers are well familiar with the area and are aware of the best ways to avoid traffic. They are extremely cautious drivers who will make sure everyone in their charge arrives at their destination in one piece. Additionally, we provide a range of transportation options, allowing you to choose the one that best fits your requirements and price range.
The Long Island Limo is the ideal method to make enduring memories with your friends during your Long Island bachelor party.
TAKE US UP ON IT
The Long Island Limo is the best option if you're seeking a simple way to go about Long Island. You can concentrate on having fun with your friends by letting us handle all of your transportation requirements. To find out more about our offerings or to reserve your transportation, get in touch with us right away!