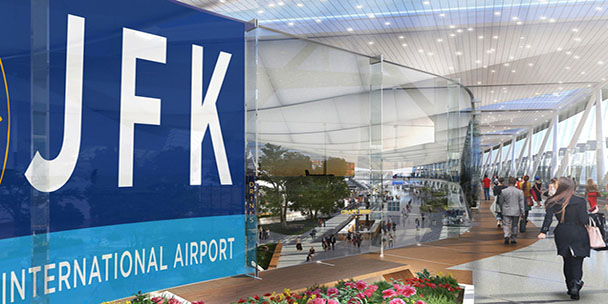 JFK Airport Car Service | JFK Airport Limo Service
With more than 170 gates, John F. Kennedy Airport is one of the biggest airports in the world. It's not easy, as you could think, to travel to the airport. Every day, thousands of passengers take flights to or from New York, so if you have a flight coming up soon, one of your best options is to reserve a professional car service at John F. Kennedy Airport. A group of experts will work with your schedule to ensure that you never miss a flight. This is not all there is. The advantages of chauffeured transportation and the comfort of premium automobiles are also available to you.
Airport transportation options that are secure and comfortable
For more than ten years, we have offered customers in the New York area premium transportation solutions. We had plenty of time to develop our JFK Airport limo service because of our experience in the transportation sector. We are fully capable of providing the greatest transportation options for all of our clients, whether they are departing or arriving in New York. Our helpful customer service staff is accessible around the clock and can make personalized itineraries based on your detailed instructions.
We at the Long Island Limo Company Service are dedicated to giving our clients the best possible transportation service. It begins as soon as you get in touch with us and concludes when our experienced driver gets you off at your destination securely. We also want to emphasize how stress-free your journey will be thanks to our John F. Kennedy Airport transportation service. That implies that we'll take care of every last detail so you don't have to. The only thing you'll have to think about is what sort of music you want to listen to on your route to the airport!
Luxury automobiles and expert drivers
All sizes of organizations can benefit from using our JFK Airport car service. This is made feasible by our opulent and adaptable fleet. We have the ideal car for every occasion, from long limos that make you feel like a VIP to roomy Mercedes-Benz Sprinter vans that can fit up to 11 people. Do you want to make sure that your family members who are arriving by plane are picked up in a nice vehicle? We urge you to choose one of our cutting-edge SUVs. These cars are the height of luxury and have room for all of the family's stuff.
You can be confident that when you travel with us, whether you need to reserve a JFK airport transfer for yourself or a group of business associates, you'll always be in good hands. We only work with the best professional drivers who can demonstrate that they are knowledgeable and skilled on the road. Every time you use our JFK airport ride-hailing service, your privacy will be respected, and arriving at the airport in time for your trip is never an issue. To be ready for potential delays, we keep track of your flight information using specialist software.